Temperature monitoring for foreclosed properties
Temperature monitoring system for vacant properties to avoid frozen pipes in winter and overheating in summer. Get notified before costly damage occurs.
Waterproof devices
Wireless dust and water protected sensors for indoor and outdoor usage.
Monitor anywhere & anytime
Control the property and the products stored therein 24/7 via the Internet.
Get notified
Receive notifications whenever the temperature or humidity exceeds the allowed parameters in real-time.
Save resources
Automate temperature monitoring process and get rid of manual temperature checks.
Easy installation
It takes some minutes to install the temperature monitoring sensors.
This remote temperature monitoring system designed for banks and asset management companies to control environmental conditions in many properties they own. The monitoring system allows minimizing risks from frozen pipes or overheating in premises that may turn into expensive problems.
SensMax offers an easy to install remote temperature monitoring system for foreclosed properties. The remote monitoring system collects temperature statistics and displays it at an online reporting portal. You can see actual readings from the wireless monitoring sensors and a full history of events.
The remote monitoring system collects temperature stats and delivers them to a central reporting server, where you can see data in real-time mode. You can setup allowed min/max temperature level and get notification via email or SMS if the temperature goes out of range.
Installation of wireless temperature monitoring sensors with a probe is simple and straightforward. It takes some minutes to install sensors in the premises and get data online. Statistical information from the temperature sensors delivered to the central reporting server using LAN/Internet gateways.

How it works?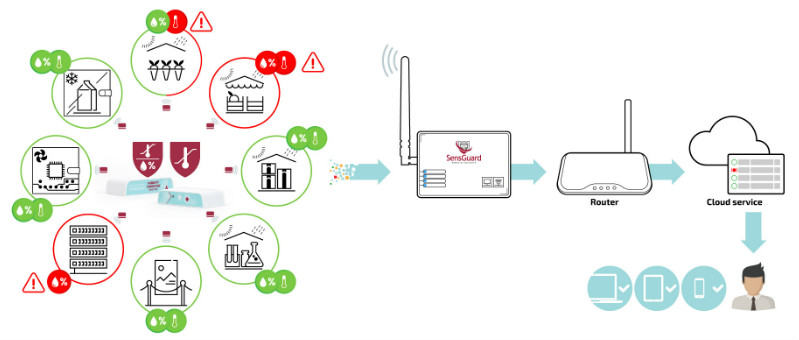 The remote temperature monitoring system for foreclosed properties SensGuard consists of wireless temperature sensors, a LAN/Internet gateway and online reporting application.
The wireless sensors read temperature parameters every 5 minutes and deliver them to the online reporting application using the gateway.
The data gateway can serve up to 250 pcs of wireless sensors in the 150m radius. Connectivity range is possible to extend up to 500m using signal repeaters.
The system installation is quite easy. You need to stick wireless sensors with the temperature probe at control points and plug in the data gateway into an electrical outlet.
You can use the system for temporary temperature control and move it to the next object when it is necessary.
Online software benefits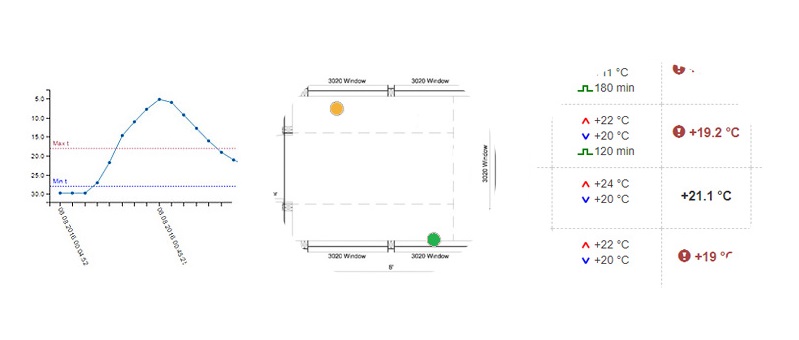 Actual temperature readings from the monitoring sensors displayed at the online reporting application.
Temperature statistics is available online from any PC, a tablet or a mobile phone.
You can see actual readings for every sensor in the real-time mode and full history of events for any period.
If the temperature went out of predefined min/max range, you would get notification via email or SMS (optional).
Each user has his notification schedule, i.e., regional manager can have a monthly summary of notifications each first day of the month, but a technical engineer will get notified in 5 minutes after the problem detected.
There is an option to place sensors on a map for easy and fast identification of problematic properties.
SensMax devices
Hardware included in this solution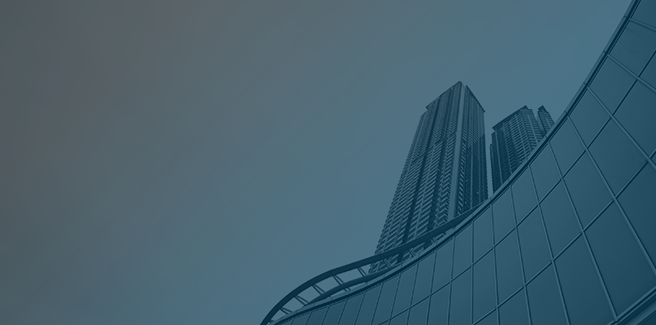 Shopping malls & Smart buildings
Smart building solutions help you to improve costs of maintenance by controlling premises and...