People counting system for museums and libraries
Visitor counting system SensMax will help you to record amount of people visiting your library or museum, as well as to determine premises occupancy trends. People counting system helps to understand how people are using your facilities as well as gives you accurate people count for funding purposes.
Cloud reporting
Online reporting platform with ready to use reports. Export data to any 3rd party software.
Long battery life
One-direction pedestrian counting sensors work using standard AA batteries for up to 2 years and two-direction sensors for up to 1 year.
Reliable solution
Statistical data from people counters automatically delivered to the server using LAN or 3G data gateways, so no need to involve local staff in data collecting and processing process.
Directional count
Unidirectional and bidirectional people counting algorithms for your needs.
Easy and wireless installation
Wireless outdoor sensors powered by batteries and no need for any cabling forks to install them.
Description of people counting system for museums and libraries
SensMax visitor counting system is an essential component of library and museum daily work. People counting system helps to track visiting trends per hour, day, week, month or year. This information is handy for adjusting staff work according to occupancy trends, as well as for accuratereporting for fundraising purposes. The visitor counting system helps to evaluate promotional activities effectiveness and to choose the best way how to advertise your services and generate more visitor traffic.
Wireless people counting sensors are straightforward to install, you need to stick them to all entrances or aisles you want to control, and that is all. The system will start counting visitors immediately. Wireless people counting sensors works from batteries for approximately 2 years. People counting sensors available in an outdoor version with outdoor housings that have IP65 protection. In simple words, people counting sensors protected from dust and rain.

For this solution you can use several device combinations
​​​​​​​​​​​​​​How people counting system for libraries works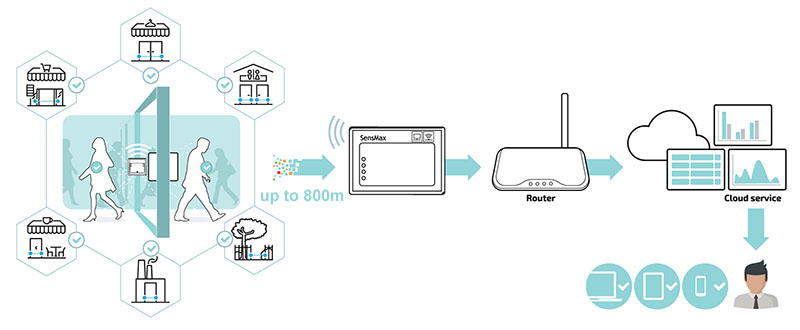 Visitors counting system consists of wireless people counting sensors, the data gateway, and online reporting software. Wireless visitors counting sensors collect attendance statistics on the entrance of the library or museum and deliver statistical data to an online database using a data gateway every 20 minutes. Visitors counting sensors work from standard AA batteries for up to 2 years and have internal memory for backup 25 days of hourly data.
The data gateway reads statistical information from visitors counting sensors and delivers it to a server via LAN/Internet or WiFi Internet connection. There are three types of visitors counting devices and data gateways for different size premises with connectivity range 50m, 150m, and 800m.
People counting software options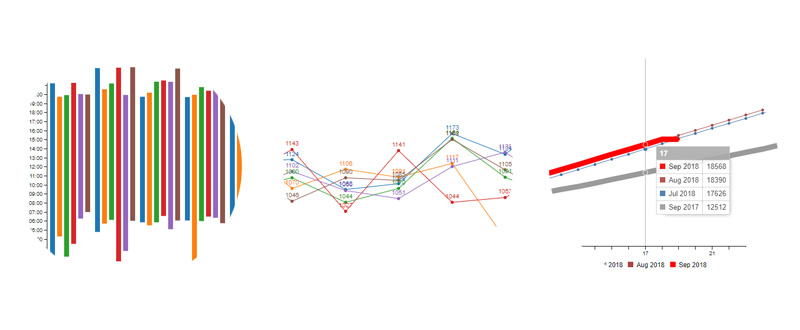 You can check statistical data from people counters in a cloud reporting application that stores data at SensMax servers, so you don't need maintaining local servers for data storing and processing. SensMax visitor counting system for libraries and museums offers various statistical, analytical and administrative reports in different time spans – per hour, day, week, month and year.
Online reporting application supports automated reports sending to dedicated users, i.e., you can get the report for the last week to your mailbox every Monday at 10 am. Reporting software allows you to collect visiting statistics, evaluate marketing activities effectiveness, compare historical data to the actual amount of visitors in your library or museum.
SensMax devices
Hardware included in this solution