Retail Store | Real-time people counting
The real-time people counting solution with multiple counting lines and zones offer more benefits for retail stores. You can count entering and passing by visitors, counting occupancy per zone, or per store using one sensor. Easy installation, wide detection area, no-filming private counting, and light level independent make SensMax TAC-B sensor probably the best price-performance choice for retail stores.
Advanced technology
TAC-B sensor benefits form using the newest mmWave technology for people counting.
Wide detection area
The sensor has a 100m2 people counting area tracking up to 10m range at 120° viewing angle.
WiFi device
The sensor delivers information to a server using WiFi connection in real-time.
Privacy compliant
The sensor is 100% GDPR/Privacy law compliant and detects people without filming them.
Multiple counting lines
The sensor supports bi-directional people counting within multiple lines and zones.
People counting system for tracking the number of visitors in retail stores shows how many potential customers entering the store and making a purchase. You can see visiting trends per hour, day, or week. This information helping in planning sales and marketing activities, evaluating sales staff effectiveness.
It has more benefits comparing to video cameras or infrared counters:
SensMax TAC-B people counting sensors using the newest mmWave technology for people counting without filming them.
Wide people counting area up to 10m range at 120° viewing angle (100m2) in high resolution . So, you need fewer sensors to cover a wide entrance that reduces costs for hardware.
Sidewall or back wall mounting gives more options for sensor placement inside the store.
Multiple counting lines and zones allow you to count both entering or passing by visitors, as well as to detect occupation time per zone.
No filming people detection is 100% GDPR/Privacy law compliance allows using the people counting sensor in any premises and count passing by visitors.
MQTT protocol support allows integrating SensMax TAC-B sensors into 3rd party reporting tools for advanced reporting. API data export from cloud reporting is supported, as well.
Real-time data delivery via WiFi internet connection and online reporting is easy and user friendly.
SensMax TAC-B mmWave radar people counting sensor can be installed on a sidewall, back wall, or ceiling at a height of 2.5-3m with a slight downward tilt. The aim is to position the sensor so that the antenna can cover the area of interest. A bracket with an angling change option is in the sensor kit together with a strong adhesive tape. You can adjust the strength of a signal according to premises size to maximize people counting accuracy.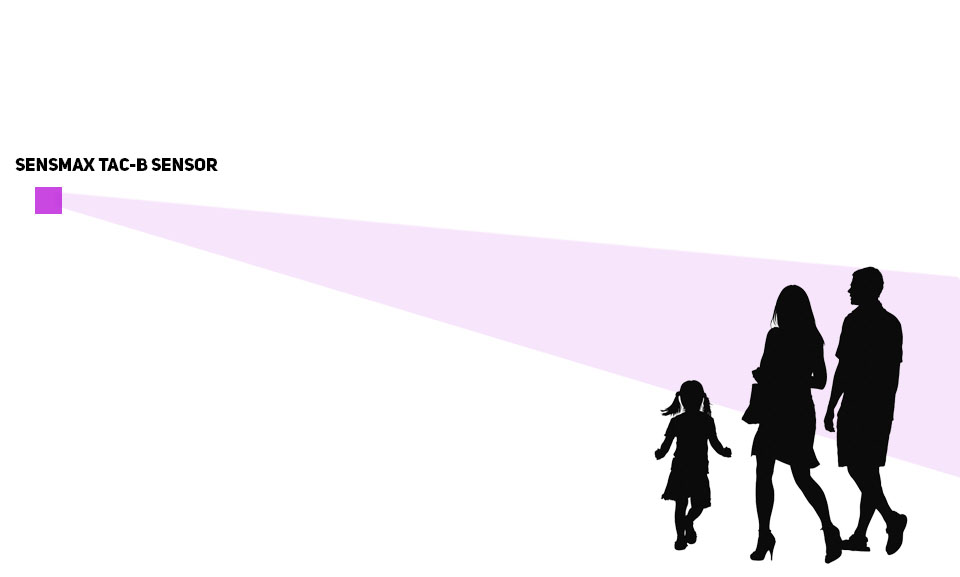 The sensor allows drawing multiple people counting lines and zones, so you can do counting of entering visitors together with a queue or zone occupancy tracking. The sensor detects movement direction IN and OUT, so it is possible to get average dwelling time per zone or all premises. It works in any light conditions and counting people with high accuracy in dark light or even no light premises.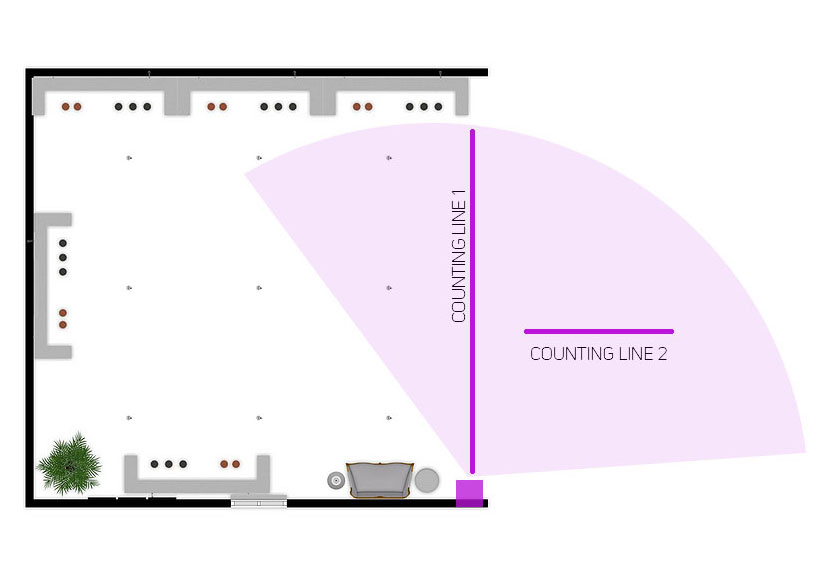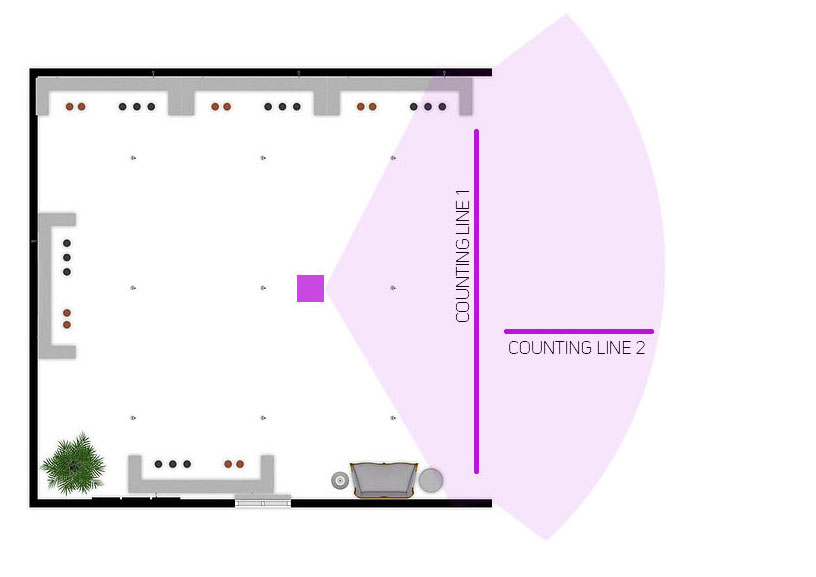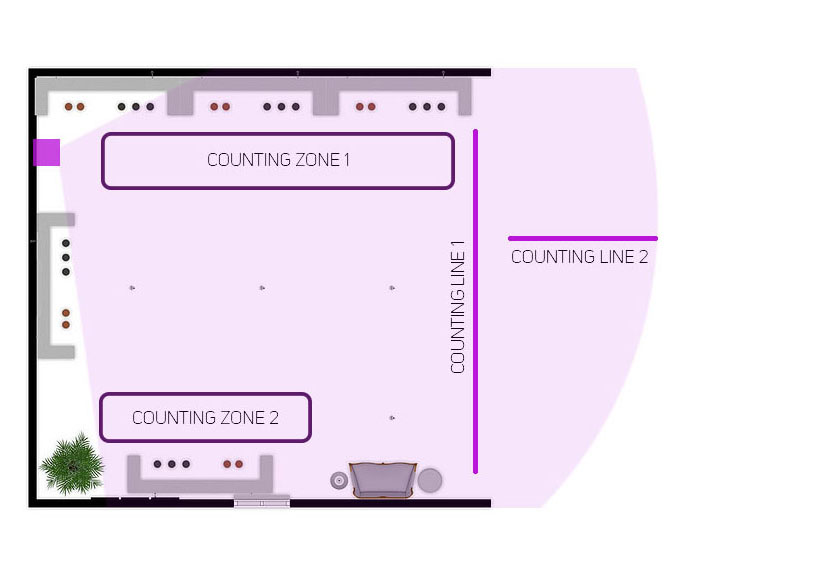 The sensor delivering people counting statistics to a server via a WiFi Internet connection in realtime. There is backup memory in case of temporary internet connectivity problems.
SensMax cloud reporting platform provides various ready-to-use reports. You can see real-time reports for every sensor separately or per group of sensors, as well as schedule automated sending of statistics per period directly to users' emails. For advanced integrations, there are options on how to export data from the cloud using API or read data from the sensor directly using the MQTT protocol.

Download PDF documents
SensMax devices
Hardware included in this solution