Go Stop report
Realtime GO-STOP report to control or limit people traffic entering premises. Crucial report for occupancy control in premises.
How to limit the number of visitors in a retail store or other premises?
The GO-STOP is useful for controlling occupancy in premises. You can set the allowed number of visitors in a retail store or any other premises and get on-screen notification signs together with customized text messages according to occupancy.
The report shows the occupancy of the premises in realtime.
There are options on how to set up allowed the number of visitors on the premises and display STOP-GO signs in different colors together with customized messages, for example, "You are welcome to come in" or "The store is almost full, please wait a bit".
As well as you can setup reset time for footfall traffic counters to start counting from zero.
An important feature is an option to share the occupancy report via Html link. Anyone who has this link will be able to see the report without registration at my.sensmax.eu online reporting portal.
You can open the link on any mobile phone, tablet pc, laptop or even TV near the entrance of your store to inform incoming visitors about occupancy level in real-time.
Please click the link to see how occupancy report works in real-time: https://my.sensmax.eu/r/251211
The GO-STOP occupancy report compatible with realtime people counting sensors SensMax D3 LR TS and SensMax D3 SLR TS.
Screenshots of the GO-STOP occupancy report: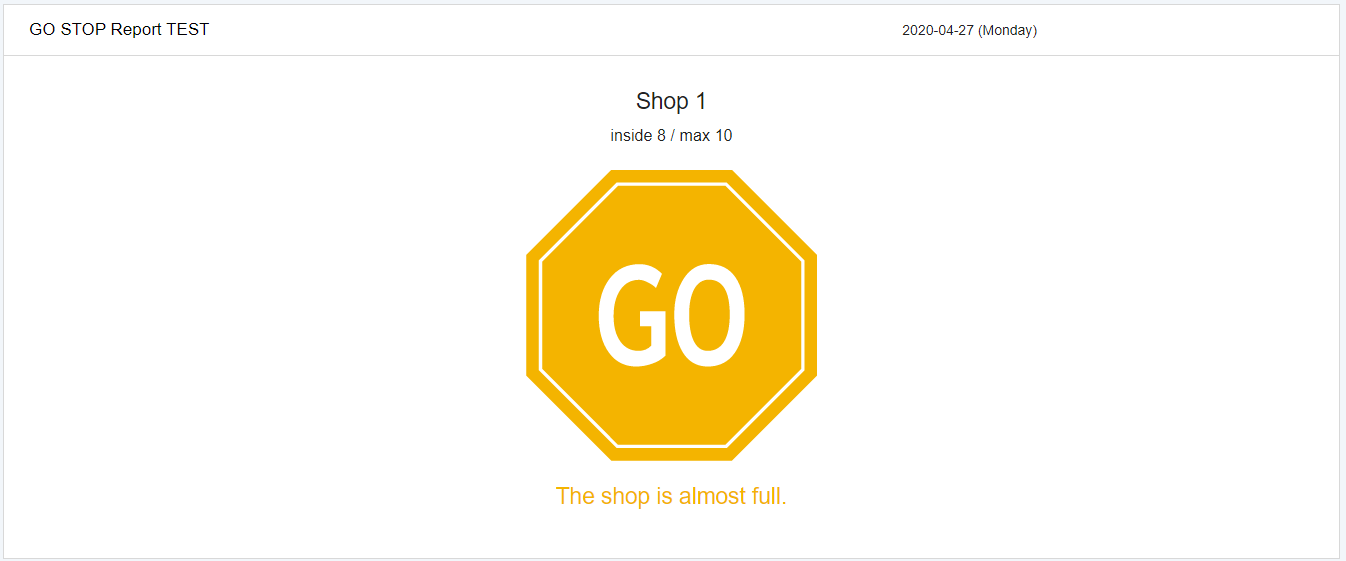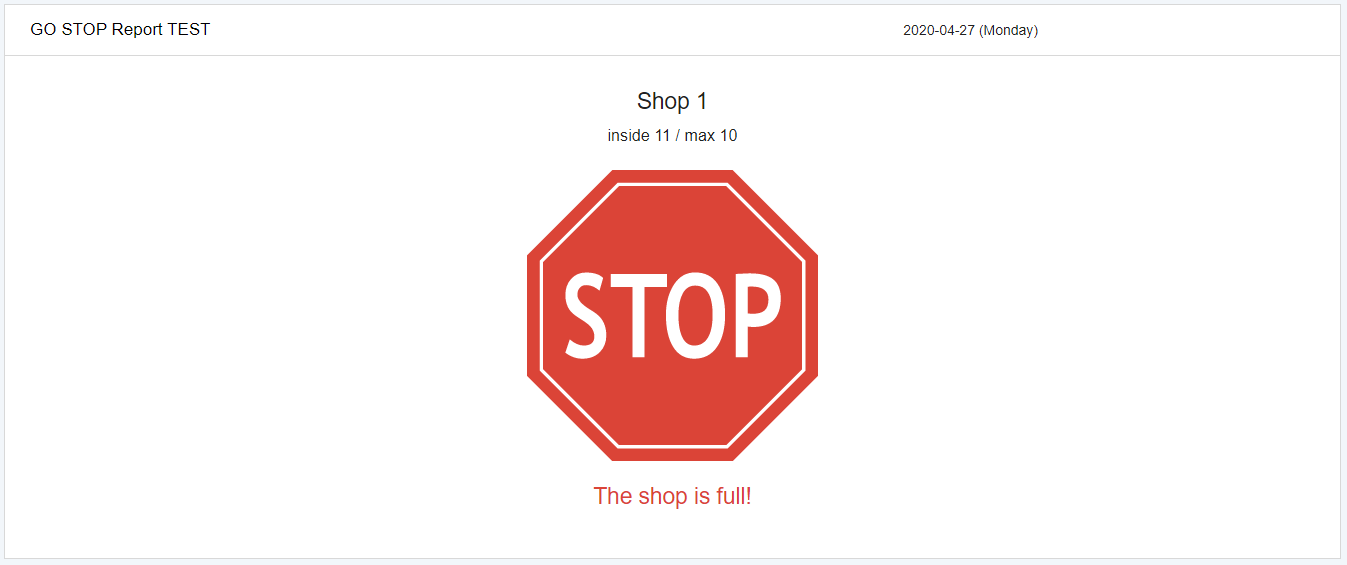 SensMax devices
Hardware included in this solution