People counting system for toilets
Description of people counting system for toilets
People counting solution SensMax helps you to see occupancy statistics and trends for toilettes or any other public facilities. Smart people traffic counting in toilets used for adjusting cleaning staff work schedule according to occupancy trends. Detailed information about people traffic per hour, day, week or month gives you opportunity to plan cleaning staff work more accurately and save man-hour resources.
You will get answers to important questions for cleaning business:
When it is needed to send cleaning staff to clean-up the place?

What locations are the most popular ones?

Is it really need to clean all locations if there were no visitors?

How can I plan cleaning staff work schedule in effective way?
Why to choose SensMax people counting solutions for toilets?
People counting sensors for toilets are wireless and have long battery life up to 2 years. Toilets occupancy statistics automatically appears at online reporting portal SensMax SensWeb. You can see various reports showing visiting trends per hour, day, week or month. As well as there is an option to setup triggers for particular visitor amounts.
Users getting email notification about toilet occupancy per dedicated period. There are two types of notifications – amount of visitors reached particular level, or not reached it in particular period. For cleaning companies that are using SMS notifications for cleaners there is option to send emails in plain text via text-to-sms services.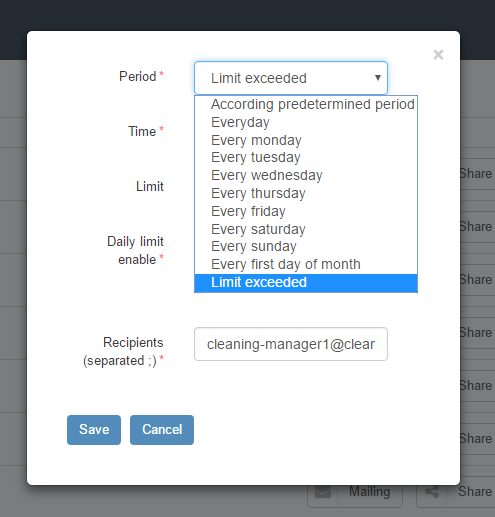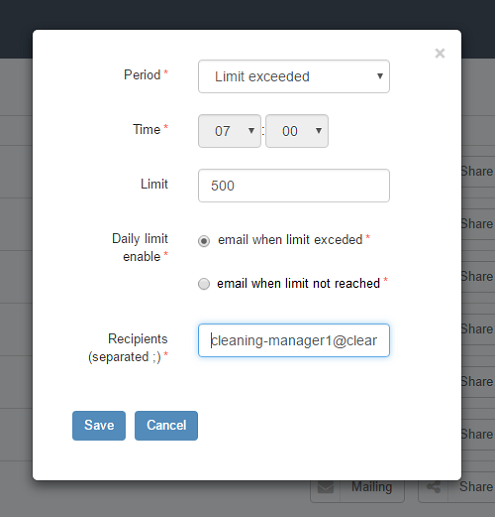 Moreover there are two options how to transfer data from electronic door counter location to online database. You can use LAN connected data collector that automatically reads data from sensors in up to 900m radius and updates online reports each 20 minutes.
The second option is to use 3G data collector that can forward toilet occupancy statistics via mobile operator network. This is very convenient for projects where it is not possible to connect LAN or Internet router, but need automatic data update anyway.
By using SensMax electronic door counters for toilets you can track most popular locations and occupancy trends per hour; setup triggers and automatic notifications for cleaning staff via emails or SMS as well as adjust their work according to toilets occupancy trends.

How smart people traffic counters work?
SensMax people counting solution for toilets consists from wireless electronic door counters, automatic LAN or 3G data collector and people counting reporting cloud application. Wireless people counting sensors are simply to install without any electricity or connectivity cables mounting works. For additional anti vandal protection there is option to put people traffic counters into water and dust protected boxes from industrial plastic.
Wireless visitors counting system sensors detect people visiting the toilet and record statistical data into internal memory. Data from sensors travels to the data collector via wireless data transfer protocol. The data collector gets statistics from many sensors and forwards it to online reporting portal each 20 minutes. One data collector can serve up to 30 sensors in radius of up to 900 meters (up to 150m in case of thick walls around).
If there is a need to connect SensMax online reporting portal with your native reporting solution, there is API support for automatic data export into 3rd party data warehouse.
People counter sensor SensMax Pro S1

This is wireless people traffic counter that works from standard AA batteries up to 2 years. Smart people traffic counter with unidirectional visitor detection algorithm has 25 days built in memory for data backup. For additional anti-vandal protection people counting sensors can be placed in industrial plastic boxes.

Visitor counting system data collector gateway SensMax Pro TCPIP

This this is visitor counting data collector gateway that reads statistics from people traffic counters. It can read data from up to 30 smart people counting sensors and forward it to the online reporting portal using Internet router. Visitor counting system gateway works from AC 5V adaptor or POE and has built in memory for storing occupancy statistics backup for 250 days.

People counting system data collector gateway SensMax 3G

This is people traffic counting system gateway for collecting data from up to 30 smart people counters. It has module for standard SIM card and forward toilet occupancy statistics to the online reporting portal via mobile internet connection. People counting system gateway works from AC 5V adaptor and has built-in memory that is enough for storing data backup for 250 days. This device is for environments where it is not possible to connect to any local internet router.
Contact us
Using this form or use contact information below: